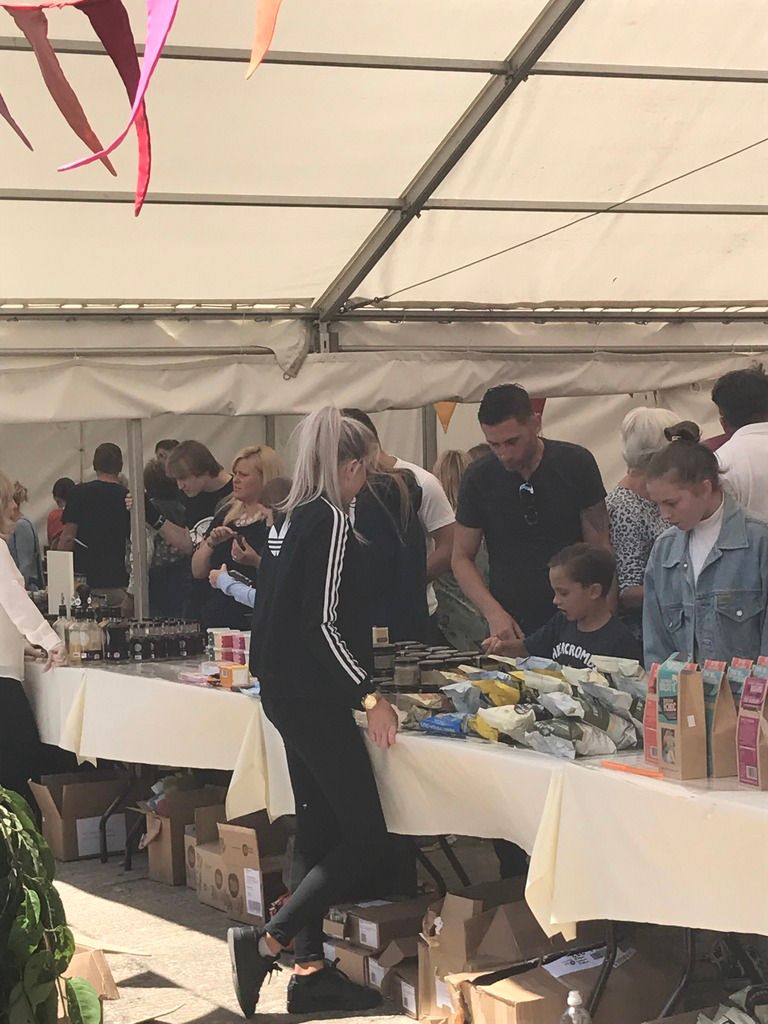 Last weekend James and I had grand plans of decorating! That was until we got a last minute text from James' sister inviting us to a local food festival at Priory Farm in Nutfield. So instead of our planned trip to Homebase for more paint, we headed over to Priory Farm to see what was going on.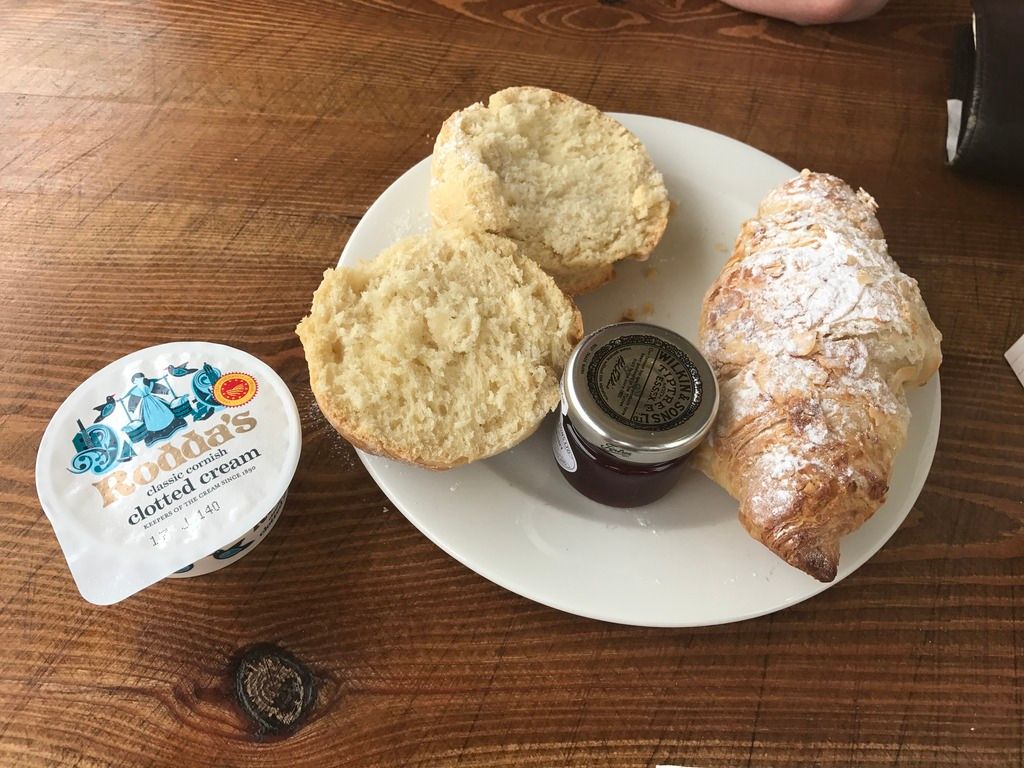 Our first stop was the cafe where we planned on grabbing some breakfast. However, after seeing it was a 40 minute wait for hot food we decided to split an almond croissant and a scone, instead of wasting some precious family time. Anywhere outside Devon that sells Rodda's is the sign of a good scone place to me! I'm a bit gutted we didn't get any of the hot food, but it was absolutely packed in there. Instead it just means an incentive for us to go back!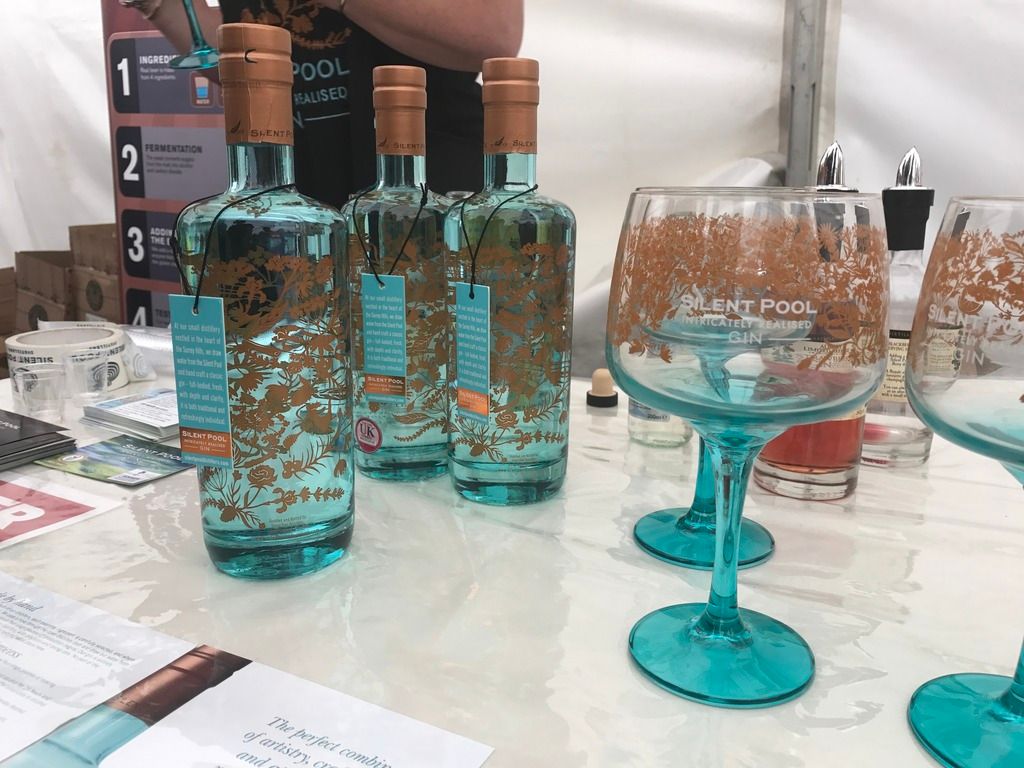 After breakfast and a long walk around the Discovery Trail we headed across the road to the farm shop to check out the food festival. I'm so glad we took James' sister up on her offer, the festival was absolutely brilliant. The whole place was packed! It took us a while to go through all the stands and see what they had on offer.
We stopped and sampled at pretty much every stand, and despite not planning to go to the festival at all, we most definitely did not leave empty handed!
My personal highlights included some cider from Hogs Back brewery and some incredible stuffed mushrooms. I'm already wondering how I can recreate these mushrooms and why on earth I've never tried them before. Seriously, if you've never tried a stuffed mushroom, you need to. So, so good!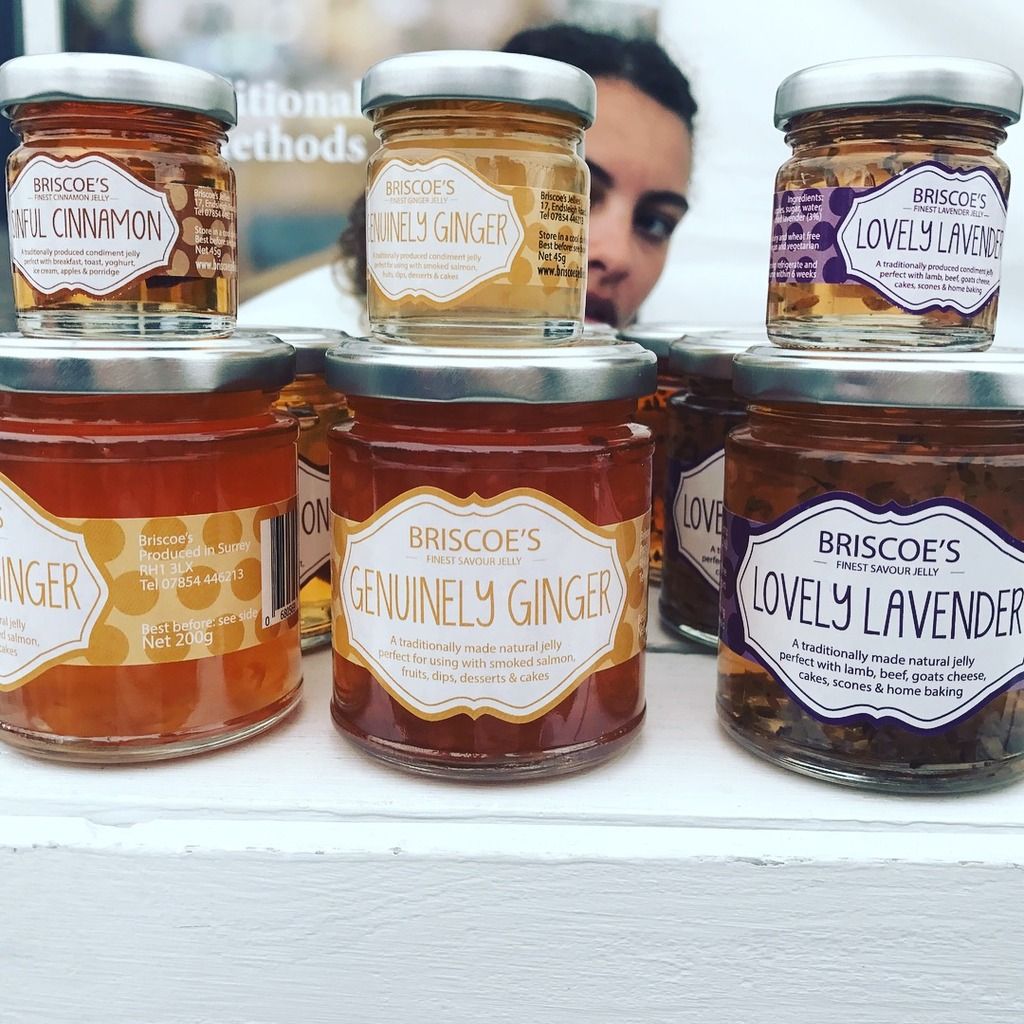 We also picked up a few chutneys and jams, mainly because we got pretty carried away!
On the way back in the car James and I both said what a gem Priory Farm is. And how we completely do not use our local gems enough! So Priory Farm, we'll definitely be back! Mine's a poached eggs on toast, and James will be having a full English!