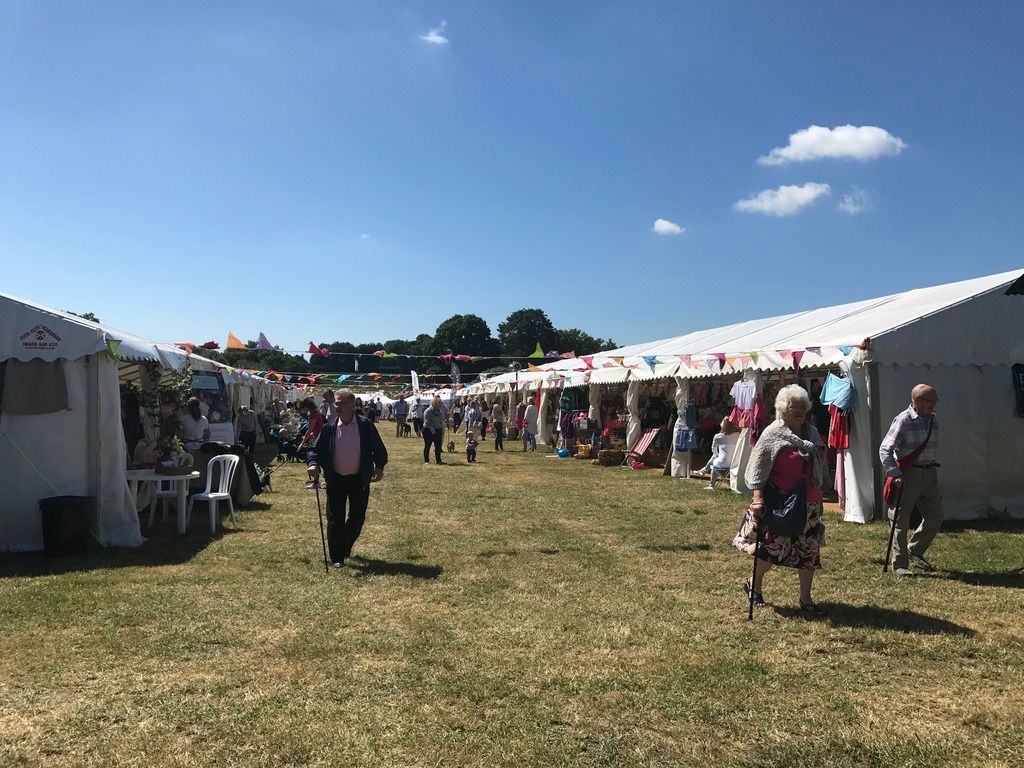 A couple of weeks ago I left James at home doing DIY and headed into the depths of Kent for the Wealden Times Midsummer Fair. I remembered reading about the fair on Cider with Rosie's blog a couple of years ago and thinking it looked good. When I saw an advert in a magazine around Easter I asked my favourite crafty friend if she was up for the trip. Luckily she said yes!
We started the day with a detour through some beautiful little Kent villages, after getting a bit lost on the way there. Neither of us really knew what to expect from the fair, so we went with open minds. We arrived before the queues seemed too big, and the sun was already high in the sky. Side note – parking was super quick and easy!
My first impression was how beautiful the location for the fair was. My second impression was how big the fair was. As we wondered around a couple of the marquees and aisles and I noticed there was a real range of home bits, fashion bits, jewellery and beauty. Compared to some shows and fairs I've been to I thought there was a good mix for different budgets. When I went to the Country Living Show a couple of years ago everything seemed incredibly expensive, so it was nice to see some more affordable stands.
After a couple of hours mooching round the stands and gardens we couldn't resist heading over to the Silent Pool gin stand. The Silent Pool distillery isn't too far from where I live. And can you believe I'd yet to try any of their gin?! James is going through a bit of a gin obsession at the moment so we've been trying lots of different ones recently. And I don't know if it was the heat and the location, but I have to say this was probably my favourite gin to date! Plus, how beautiful are the glasses? I couldn't resist picking up a pair, although now I wish I'd bought a bottle too! Lucky it's a local distillery I guess…!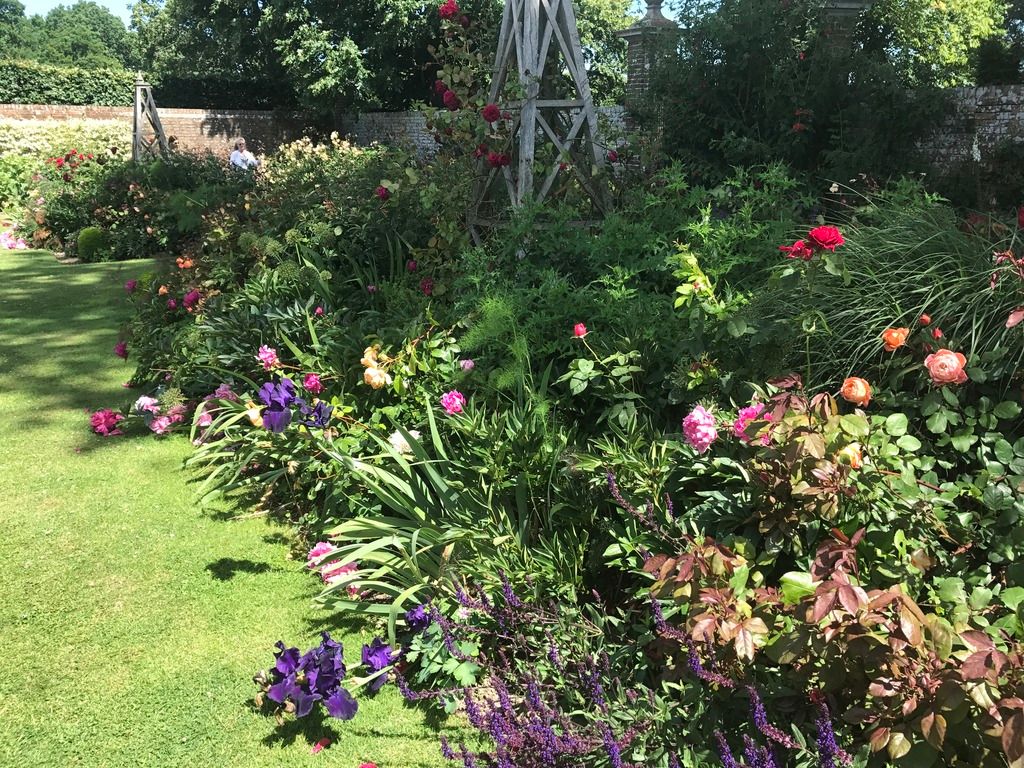 As well as the stands there were some beautiful gardens to walk round at the location. I feel like now I have my own garden I'm getting more interested in gardens and plants. Although I haven't grown any green fingers yet! But I feel like I can identify a few more plants now. And I do have a bit more confidence about what's a weed. But I'll save the gardening chat for another day…Anyway, as far as gardens go, these were definitely #gardengoals. Surprisingly they were pretty quiet compared to the rest of the fair, and I feel like we only saw a small section of them.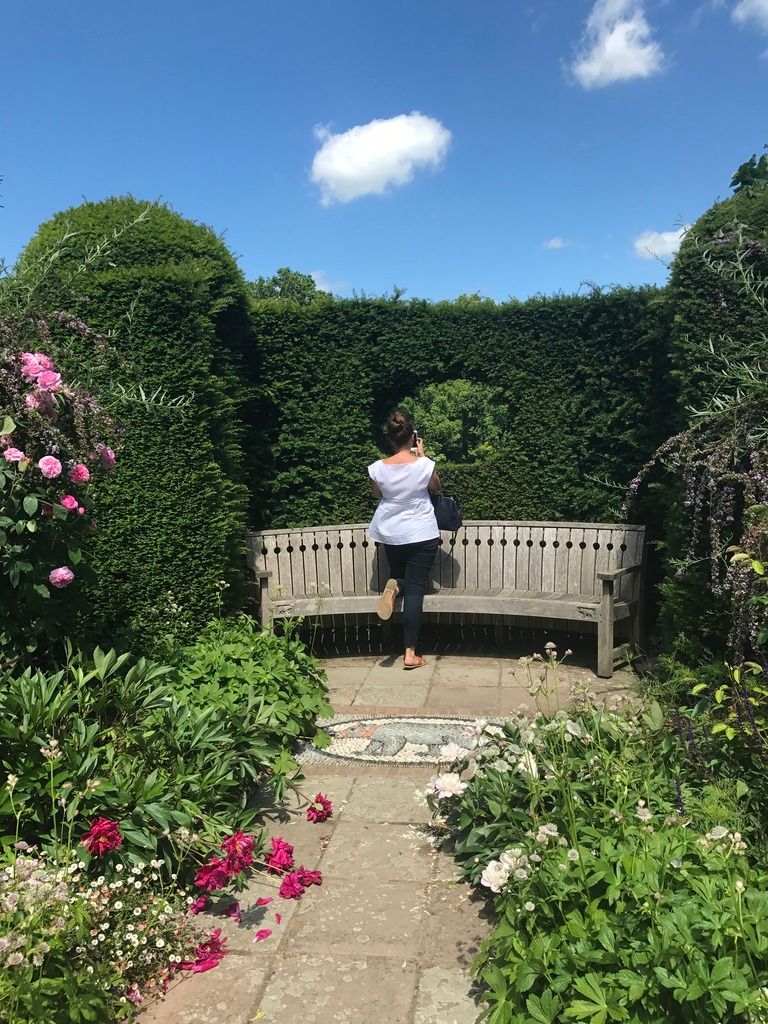 In terms of purchases I think I was quite restrained. New gin glasses aside, I bought some Liberty print cupcake cases and a small gold knot ring which I absolutely love! I don't normally wear gold jewellery but when we saw a stand selling these little rings I really liked them. I've been after a little dainty and subtle ring to wear and this was perfect.
By mid-afternoon we were ready to head home. The journey back to Reigate was easy. A few more pretty villages and then straight down the M25, we were back in less than an hour. My only regret for the day? Not having any change to buy some strawberries and cherries from the stands on the side of the road!
And as for next year – I'll definitely be back.