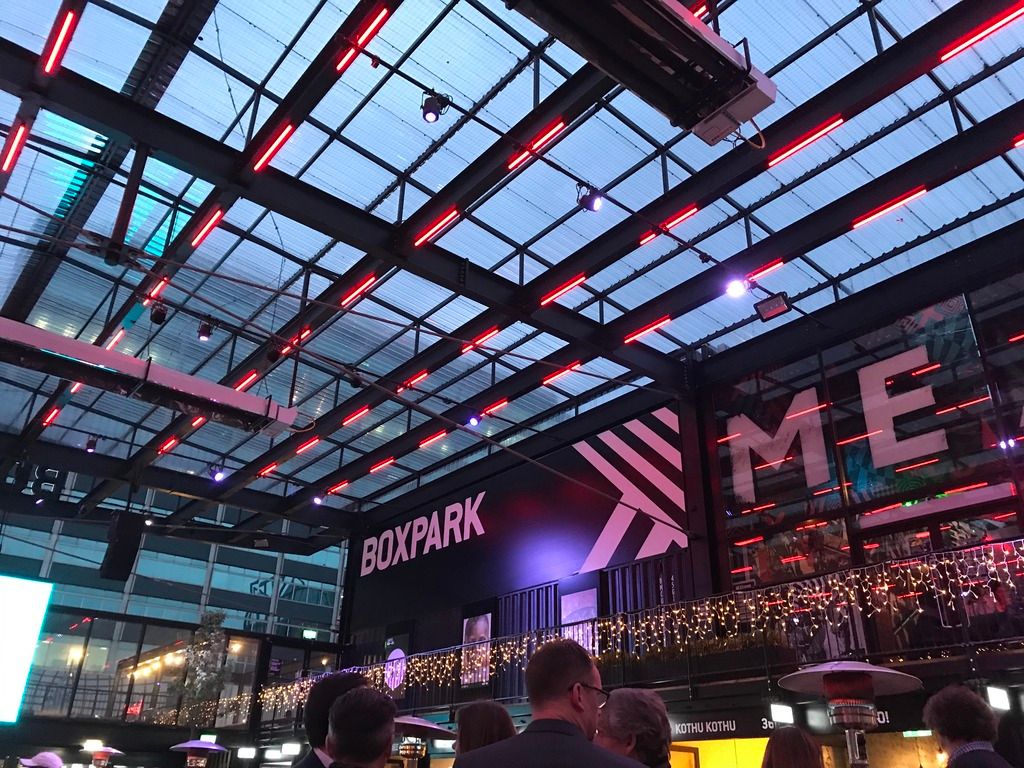 Street food venues are popping up all over the place at the moment, and places where you can go and eat a variety of street food is my kind of heaven. So, after seeing Boxpark online from a few friends and family who had been, I knew I needed to go. And the perfect opportunity came up when my friend Linda from Italy was visiting the capital.
After suggesting we meet in Croydon (luckily she had no preconceptions about the city!!) we headed straight to Boxpark, which is conveniently right outside East Croydon station. Boxpark is the size of a warehouse, with a completely open centre full of large tables and benches and a couple of restaurants on the top floor. On the ground floor there are dozens of small shipping container sized food and drink vendors selling cuisines from all around the world.
Linda and I wondered around the whole place to make sure we knew exactly what we wanted before deciding on anything. Linda lives in Florence, and whilst you can get different foreign food in Italy, there's certainly not the choice or standard that we're lucky enough to have over here.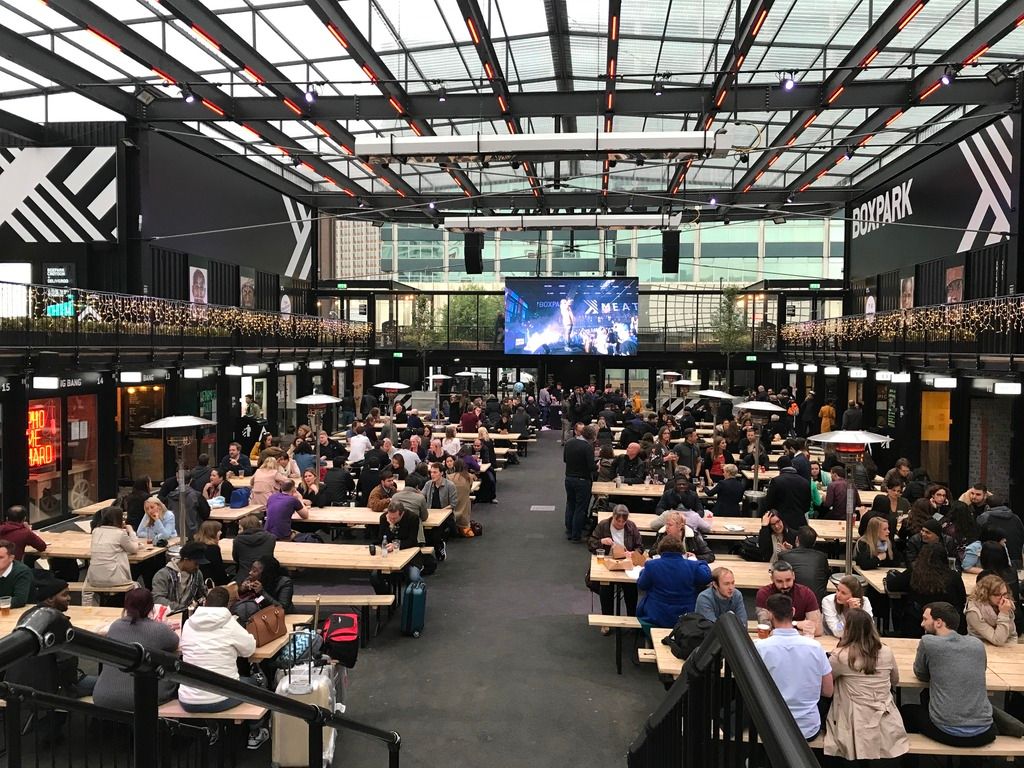 Eventually we decided to share a couple of dishes which prevented both of us getting any food envy! Our first choice was from the Sri Lankan stand, Kothu Kothu, where we shared a mutton kothu roti. Described as – roti, chopped up and mixed with vegetables, egg, curry, and spices on a hot griddle. This is not a dish that I think I would have chosen for myself, but I'm so glad Linda chose it. The food was ready in minutes, it tasted incredibly fresh, full of flavour and spices. It didn't feel greasy or fatty and it was really delicious. Plus it was very good value at £7 and a good portion size.
We caught up on everything in our lives in the year since we last saw each other when I went to Italy. It didn't feel like it had been that long since we'd seen each other!
Next up we ordered a portion of bao buns from Coqfighter. I loved these steamed buns, and this was something I was really looking forward to. Again, the portion size was very generous with two buns, great for sharing, and it was really tasty! The buns are described as –  panko fried thigh, Szechuan mayo, pickled daikon in a fluffy steamed bun. This was something Linda hadn't tried before and she really enjoyed it so I think we picked two winners!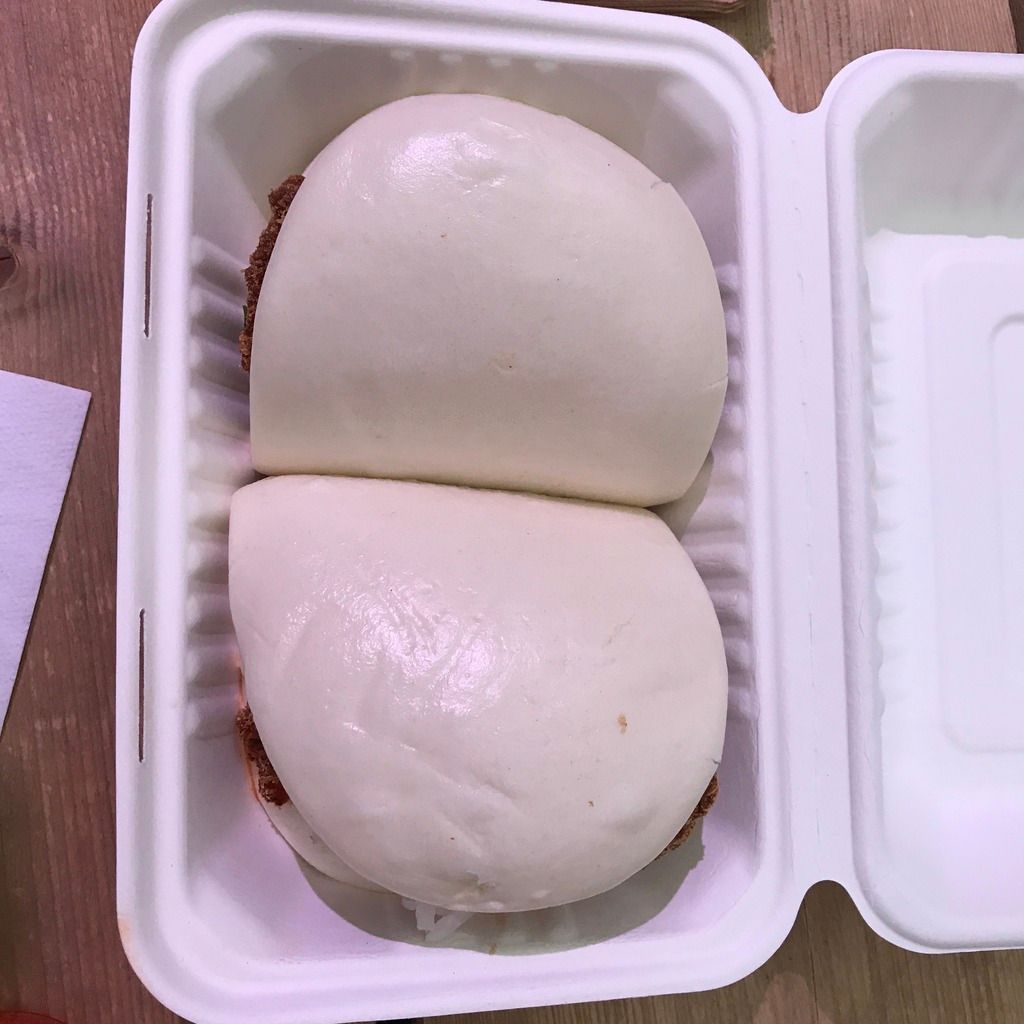 We also enjoyed a traditional Aperol Spritz together. Something I used to drink all the time when we were in Italy. In fact, it's probably my favourite drink, although I have to say this one was a little disappointing. But I think I'll struggle to get an Aperol Spritz as good back in Italy!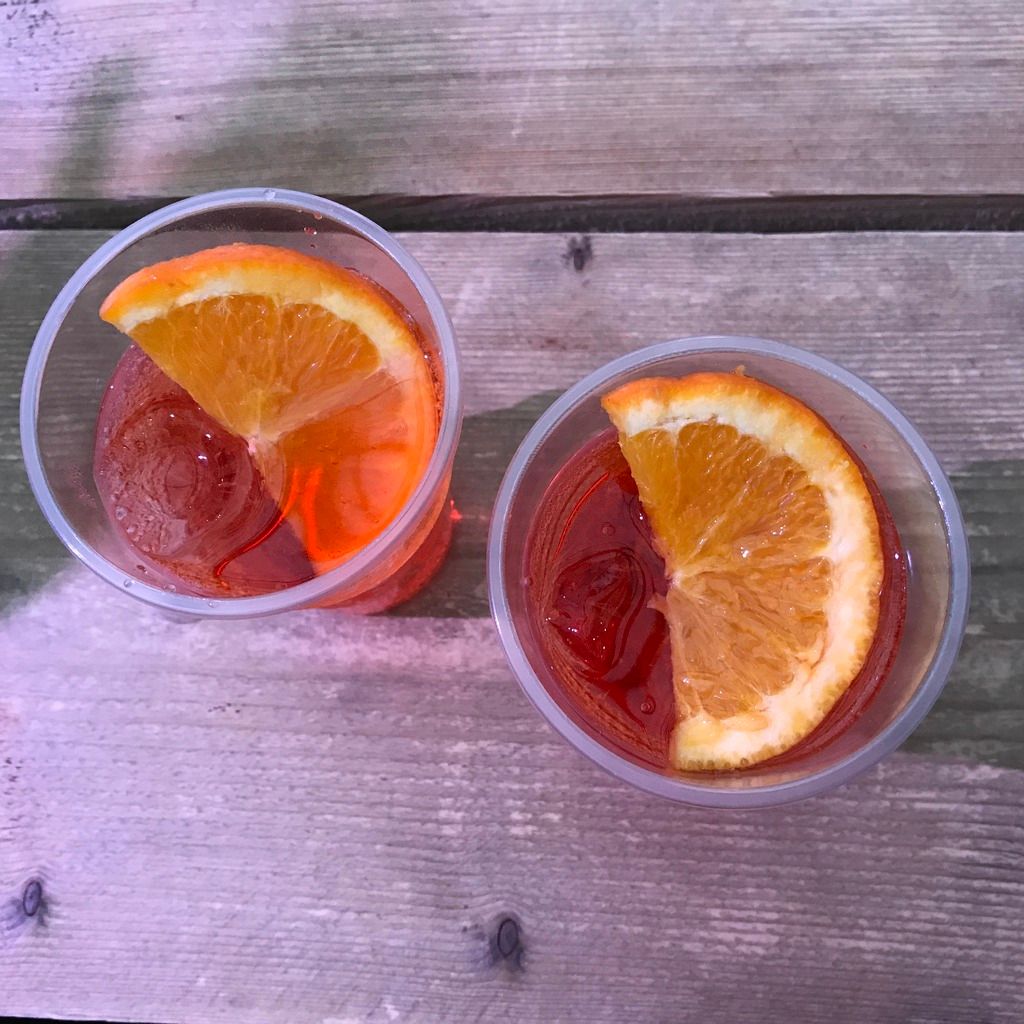 We went on a Thursday night at the end of April and the place was buzzing. There was great music playing and the atmosphere was great. It had a really friendly vibe, it didn't seem to be the sort of place you'd get trouble. Plus the location by East Croydon station is a winner for me!
After catching up for a couple of hours we headed home via Dum Dums donutterie, where we both got a salted caramel cronut. I have heard so many things about cronuts and this definitely didn't let me down. So much so I finished it without taking a photo – bad blogger alert!!
I would definitely recommend Boxpark to anyone who's near the area, and I'm already planning when I can return!